HAIKU HOUSE
http://sabavillas.com/wp-content/uploads/2020/09/Haiku-House-on-Saba-near-St.-Barth.mp4
Haiku House
The Saba Haiku House is a private hilltop villa based
on a 16th Century Japanese Villa. It is the ideal luxurious mountain hideaway with private pool and jacuzzi located on the island of Saba.
The Haiku House features three air conditioned bedrooms with each a seperate bathroom. Privacy is the keyword for this retreat. Maximum privicy and that's why maid service is on request.
Haiku House is stunning in every way
Our vacation at the Haiku House on Saba was perfect – and our experience began before our plane landed on the island.
-Melody Barnes & Marland Buckner
april 2017 – Richmond, Virginia
About Haiku House
Villa Haiku House is build in the nineties and since in possession of three Dutch families. Haiku House is situated 500 meter from the Queens Hotel Saba, hotel, bar & kitchen, where you are more than welcome to use all the hotel facilities. For more information visit www.queenshotelsaba.com 
Only the finest architectural, clear, all heart tropical woods (hardwood & redcedar) is used for interior and exterior wall paneling. Redwood is an excellent insulator, with its low density, fine cellular structure. It is earthquake-proof and fire-resistent, having been deemed by the San Francisco Building Code as the only acceptable wood to use when the city rebuilt after its famous fire and earthquake of 1906.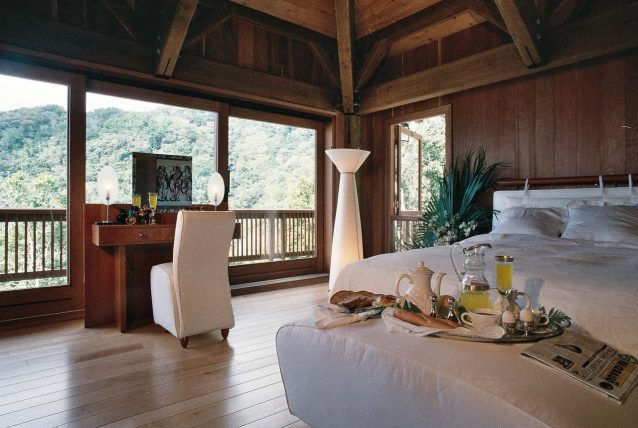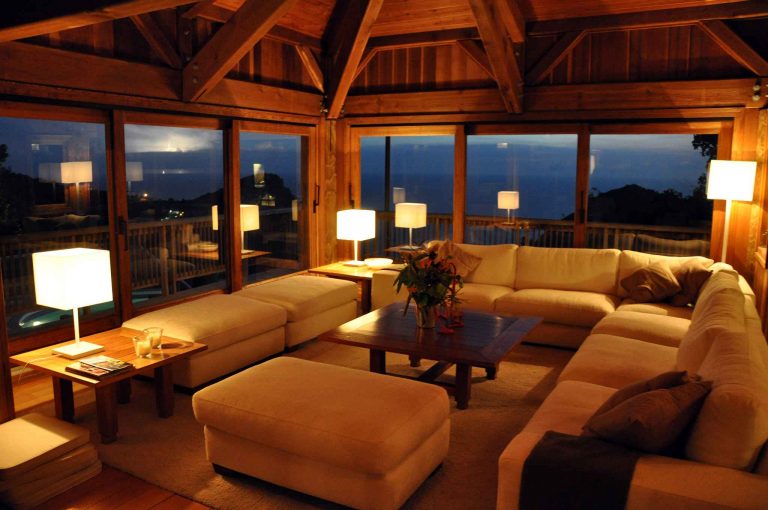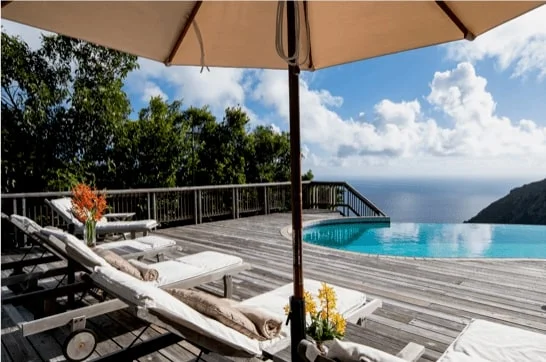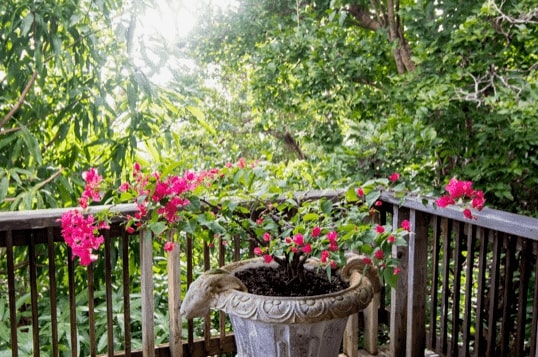 Amenities
• 3.472 sq.ft. (380 m2) living area
• TV and DVD player
• Audio system incl. iPod dock
• 3 Bedrooms and 3 Bathrooms
• All bedrooms airconditioned
• Fully equiped SieMatic kitchen
• Private Office
• Telephone line
• Internet WiFi (ADSL)
• Private Jacuzzi
• Private Pool with underwater lights and a stunning view
• 20.000 gallon cistern
Services
• Maid service on request
Nighttime medical emergency transport by helicopter possible on Saba. In case of emergency a Trauma Heli will transport (24/7) the patiënt to the nearest Hospital. Safe and in accordance with international norms.
How to get here
Saba is just a 12 MINUTES FLIGHT away from Dutch/French St. Maarten and French St. Barth.
St. Maarten is reachable via direct flights from Amsterdam, Paris, New York, Boston, Miami, Dallas and Toronto.
Flights from Sint Maarten's Juliana Airport with WINAIR go's five times daily. Currently, round-trip air prices from Sint Maarten to Saba are approximately $ 140.00
Online reservations: fly-winair.com
Local St. Maarten Phone: +599-545-4230
Toll-Free Phone from the US: 800-634-4907
Saba by ferry 'Makana Ferry. '
Transport to Saba by Sea from St. Maarten with Makana Ferry. .
Makana Ferry.  is based at Fort Bay, Saba, traveling three times a week to Dock Maarten Marina, Great Bay, Philipsburg, Sint Maarten.
The Makana Ferry.  features a fully air conditioned passenger cabin with comfortably padded seats inside, seating outside to enjoy the cool caribbean breeze and lots of space for luggage and dive gear!
Please contact Saba C-Transport, N.V. to make reservations or for additional information:
Makana Ferry.  ~ The Saba Ferry
Saba C-Transport, N.V.
Windwardside
Saba, Dutch Caribbean
Tel: +599-416-2299 Reservations
Tel:+599-416-6051 Emergency contact
Direct from the USA: (607) 8-GO-SABA
Web: sabactransport.com
Email: [email protected]
Speed ferry 'The Edge '
Travels to Saba from Sint Maarten (from Simpson Bay/Pelican Marina) on Wednesday, Friday and Sunday, departing Sint Maarten at 9:00 a.m. for the 1 hour 20 minute trip and returns from Saba, departing Fort Bay harbor at 3:30 p.m., arriving back on Sint Maarten at 5:00 p.m. This means of transportation is good for travellers who overnight on Sint Maarten. Open bar and bi-lingual crew on board.
Reservations
Online: stmaartenactivities.com
E-mail: [email protected]
Phone: +599 544 2640 or +599 544 2631
Location
GPS – Haiku House Villa Saba: 17°37'53.8″N, 63°14'51.6″W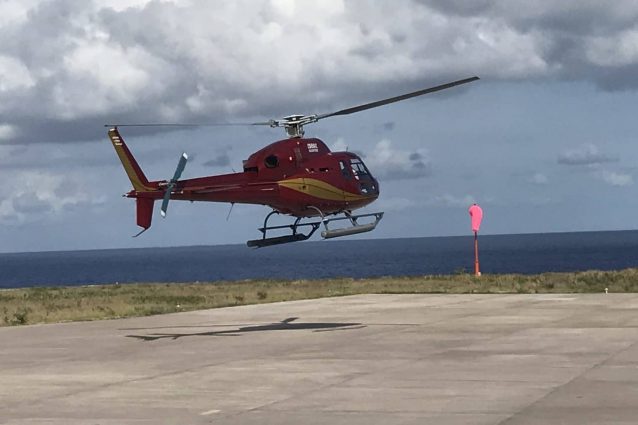 Reservations Haiku House
Mail for more information, availability or your inquiry for reservation to one of the Dutch owners; Caroline Hompes ~ [email protected]
Rates 2022
– The Haiku House rents for :
High Season loopt van 8 januari – 16 april
$ 850,- per night (minimal stay 4 nights) or
$ 5100,- a week.
Low Season van 17 april – 16 december
$ 700,- per night (minimal stay 3 nights) or
$ 4200,- a week.
Holiday Season | 17 december – 7 januari
$ 7000,- p/wk. In the Holiday  Season  period the minimum stay is one week.
* All prices included taxes.
Cancellation Policy
If greater than 120 days prior to arrival date full refund
If between 90 and 120 days prior to arrival date refund less 25% of the total rent.
If between 45 and 90 days prior to arrival date refund less 50% of the total rent
If less than 45 days prior to arrival date no refund.
Haiku House, Troy Hill, The Bottom, Saba (Dutch West Indies)
Check also Villa Fairview, another nice villa on Saba for rent.
Reviews
"Waking up in the Haiku house is a dream…"
The smell of fresh air infused with Saban oranges, ferns, and wild island flowers; the astonishing views of a turquoise ocean; and the quiet tranquil feeling that takes over.  In all honesty, with all of our extensive traveling, nothing is quite as unique and…
A Haiku House Guest Testimonial
Andy Beam & Amber Welsh nov. 2015 In early August 2015, we held our wedding at Haiku House on Saba. Haiku House property managers, Michael and Albert were very helpful in all aspects of our planning and preparations for the event. Upon booking the property, we…
We enjoyed every moment of our stay in this house
jan. 2016 Saba island is a magical place. It reminded us of Capri: a place for emperors. This house is magnificent. Photos do not do it justice.My wife and I have rented for our vacation multiple houses all around the world, but this house is the first in our list. It…

Read Review


Read More Reviews

http://sabavillas.com/wp-content/uploads/2020/09/haikuhouseunspoiled.mp4
Take a look at the most beautiful island in the Caribbean sea. Make a reservation for a great experience.
http://sabavillas.com/wp-content/uploads/2020/09/haikuhouseunspoiled.mp4